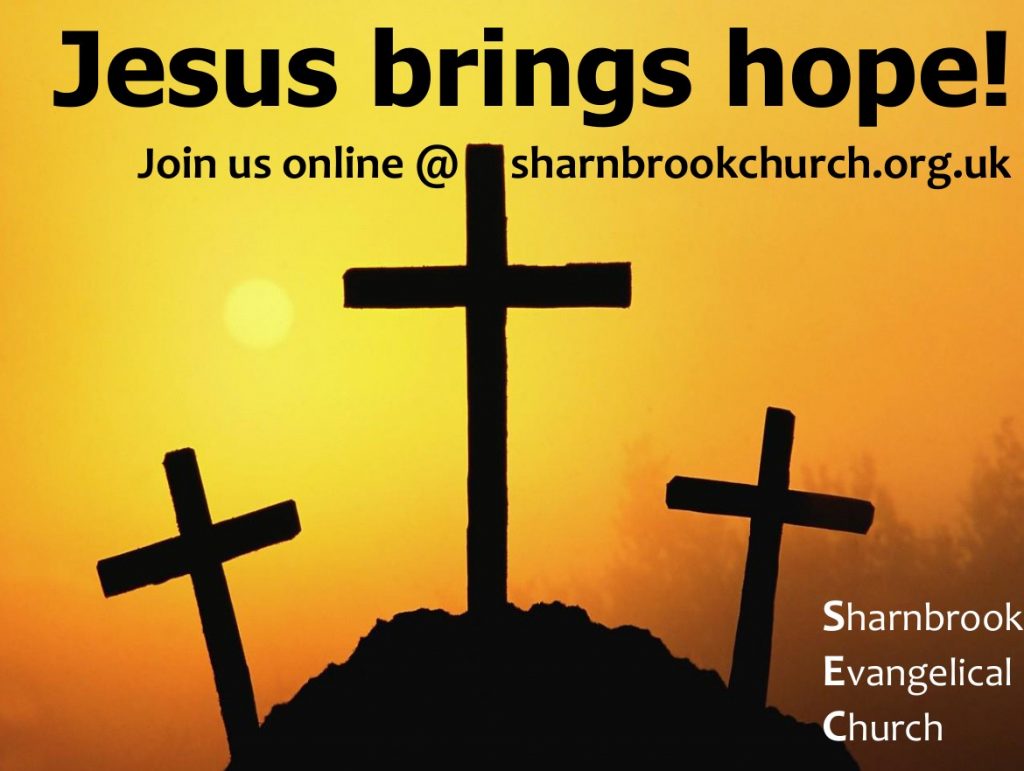 Sharnbrook Evangelical Church
a friendly local church
making Jesus known
in North Bedfordshire.
Due to the current corona virus guidance we are currently not meeting at our usual venue but you are welcome to share in our online messages.
See you latest posts for the audio recordings or view the messages on youtube.
Pastor John Heron: john@sharnbrookchurch.org.uk
Sharnbrook Evangelical Church
charity number 1179954