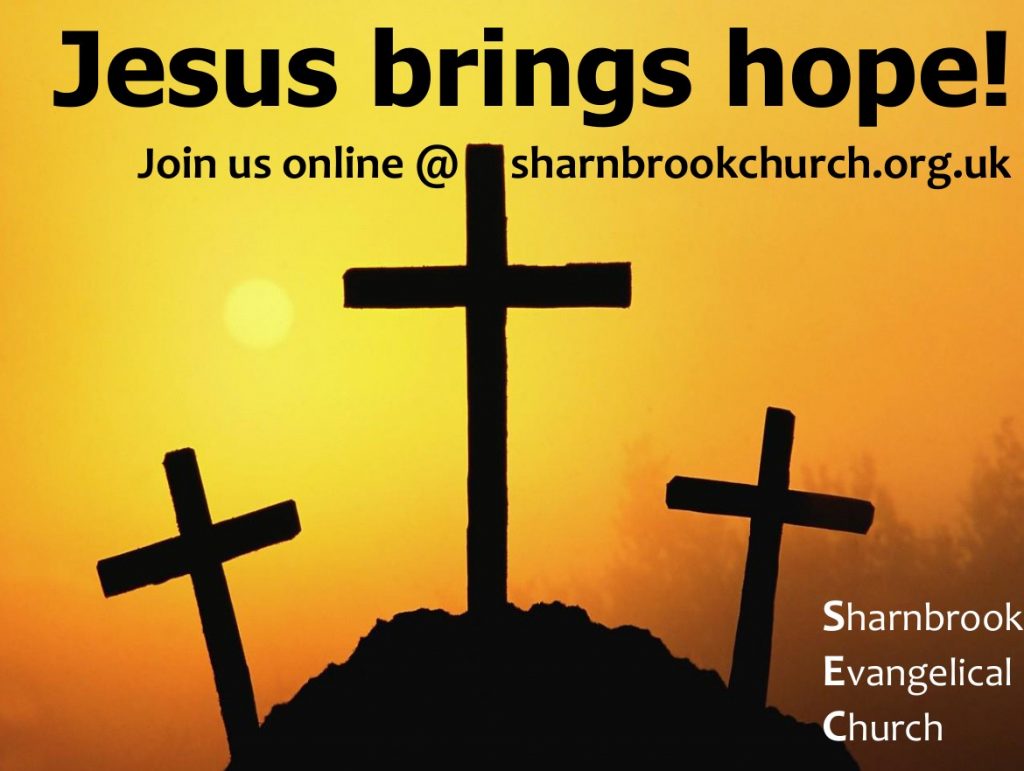 Wednesday 25th March update
With the lock down now in place our church is exploring how best to still be a community while apart and what we can do to help others in the current situation.
As of last Sunday we will be posting videos on our YouTube channel and as audio only on the website, a message for the week and invite people to watch at 10.30am on Sunday's as part of our worhsip. Housegroups are able to meet via video conferencing.
We will continue to assess and develop as we live out the next few weeks in these unprecedented times.
Monday 15th March notice
The current situation with COVID-19 (Coronavirus) is unprecedented in our life times and we need to continue to trust in the LORD Almighty for His grace and love each day.
 On Monday 15th March, Sharnbrook Academy wrote to us, informing us that all external bookings of school premises were being cancelled with immediate effect. This will be reviewed after their Easter break on 20th April.
Following the Prime Minister's announcement that everyone is now being advised to avoid "non-essential" contact with others and avoid social venues, with heavy hearts, the Leadership Team has taken the decision to cancel all church meetings, all small groups and services with immediate effect, for the foreseeable future.
We need to make sure we are protecting the most vulnerable in society, considering others first. We need to help control of the spread of the virus and are aware of the strain already being put on the NHS.
We are working out what this will now mean for us in practice as a church without public meetings and will keep you updated. Please do keep in contact with one another and if any are feeling unwell or need practical help, please let John or Bernard know.
Psalm 46 v1-3 reminds us that; "God is our refuge and strength, an ever-present help in trouble. Therefore, we will not fear, though the earth give way and the mountains fall into the heart of the sea, though its waters roar and foam and the mountains quake with their surging."
With love in Christ
 John & Bernard